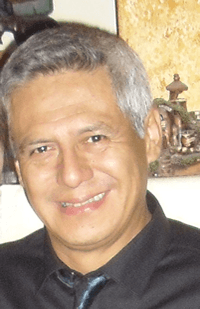 "I was deeply impressed by the cultural intelligence of the Leader Development Consultation organizers; their spiritual awareness and sensitivity to cultural issues were exemplary. I left the conference inspired, and hopeful that leaders in non-Western nations can learn from humble, vulnerable and visionary leaders. The Leader Development Consultation refreshed my soul and mind concerning God's amazing work among spiritual leaders in the Far East.
---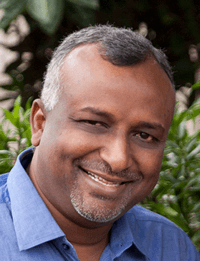 The Leader Development Consultation is an encouraging, edifying and enlightening event for, and with, leaders from all over the world. Those leading the event have been serving and training church leaders for more than three decades. As their insights on leader development are deeply Christ-centric, the focus of Leader Development Consultations is primarily on hearing and learning the work of Christ in the lives of leaders in the different contexts of the world. The Leader Development Consultation is well-organized around Personal and Corporate Worship, Presentations, Workshops, Case Studies, Testimonies, Panel Discussions and Informal Networking. The leaders, the organizers and the volunteers are exceptionally servant-hearted. A great learning environment! The Leader Development Consultation is highly recommended.
---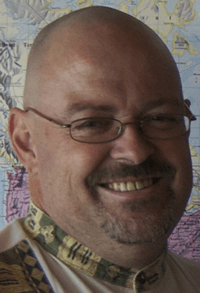 "The Leader Development Consultation 2013 was an amazing event at a number of different levels. First, at a personal level, I was encouraged and inspired by the amazing people I got to rub shoulders with for the four days. Second, at a spiritual level, I was challenged deeply by the stories from the Asian believers of what God is doing in their amazing country. Third, at a professional level, I benefited by learning from the principles that those at the Leader Development Consultation teach and live.
---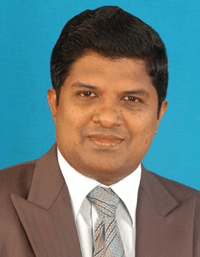 The Leader Development Consultation Hong Kong 2013 challenged us deeply with its unique impact on leader development for the nations. The new fire kindled within us for healthy leader development in the church is burning bright in us, for which we are grateful to God. It was amazing to notice that the focus of the Leader Development Consultation never fell on resource persons, events, materials, media or professional administration, although everything had its own significance. Corporate worship of the body of Christ, total surrender to the guidance of the Holy Spirit and the passionate sharing of lives led us to witness a powerful move among leaders. The Leader Development Consultation 2013 embodied the actual development and multiplication of leadership and the transmission of vision of Christ-like leader development. With 24 nations represented, the consultation was primarily a time of awakening to God's mission move in the 21st century, and the celebration of the strategic plans ahead with leaders who were strongly bound together by this hope, "Thy kingdom come…."
---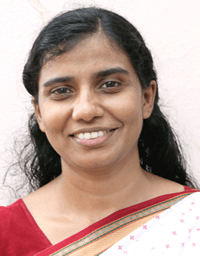 "These features made the Leader Development Consultation 2013 unique:

The focus was not on individuals – although individuals had specific and clearly-outlined roles to play – but on the corporate body of Christ (e.g., corporate worship made all the difference!).
The process was not activities – although activities were systematically organized – but obedience to the move of the Spirit.
The focus was not materials/paperwork – although materials were made available – but the sharing of lives (so much of vision sharing towards personal transformation).
The focus was not on professionalism – although experts formed the resource teams – but on practical multiplication of leaders in God's mission.
---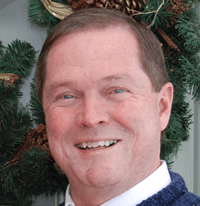 As a missionary with nearly 35 years of experience developing and leading networks for leaders in Asia, I was quite eager to learn more about the much-acclaimed Leader Development Consultation leader development program. After attending one of their training programs in October 2013, I certainly was not disappointed.

Their philosophy of ministry, undergirded by their "5Cs" (Christ, Community, Character, Calling, Competence) and "4Ds" (Dynamics of Spiritual, Relational, Experiential, and Instructional transformation) is a solidly biblical, holistic foundation that transcends cultural limitations. Malcolm, Robert and the rest of their staff quickly endear you with their humility, relational adeptness, and passion for helping others develop and grow. They not only teach about leader development, but also are actively practicing it.

If you are looking for a quick-fix program that you can magically apply to solve all of your organization's problems, don't attend a Leader Development Consultation training event. You will go away sadly disappointed. But if you wish to learn from time-honored principles, presented in fun and engaging ways, by proven, godly leaders who are committed to helping you develop your own system which fits the needs and context of your own situation, then don't delay. But beware, this is only the first step of many for you to prayerfully discern and develop how our Lord wishes for you to grow more and better leaders for His Bride.
---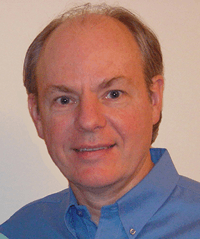 "It was with great anticipation that I journeyed to Hong Kong for the 2013 Leader Development Consultation. The Leader Development Consultation provided Christian leaders from various countries and ministry backgrounds with a wonderful opportunity to engage with one another and the scripture on one of the greatest challenges facing the church worldwide – the development of spiritually mature, well-equipped, Christlike leaders in the context of the local church. Featuring a variety of workshops and discussions facilitated by credible presenters, the Hong Kong consultation provided a healthy cross-section of relevant learning options, most of which were enriched by meaningful interaction among the participants. Especially stimulating were the many opportunities to build relationships and exchange ideas with like-minded leaders from around the world. In particular, it was a great honor to meet, worship, and pray with so many of our brothers and sisters from Asia. Overall the Hong Kong Leader Development Consultation was a great experience; and I only have praise for the whole Leader Development Consultation team. Their authenticity and heart to serve were exemplary!
---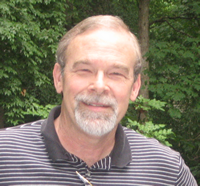 The Leader Development Consultation in Hong Kong was one of the most beneficial conferences I've attended on the subject of leadership. It wasn't the content – though it was all outstanding – but it was the people who attended from many parts of the world. Each one brought zeal, experience and a shoe-leather reality to the topic. I look forward to the next one.
---
"To many of us, we know that having strong leadership is paramount to the ultimate fruitfulness of a ministry; however, defining exactly what leadership is and how one develops leadership within a particular ministry environment are issues that can be very challenging for us all to clarify and address. Personally, I deeply appreciate the opportunity which LeaderSource offered through the Leader Development Consultation to enable me to listen and learn directly from many leaders; to observe how concepts are being practiced through discussion groups; to reflect on past and current cases, their successes and failures; and to further improve my current approaches to developing leaders by obtaining feedback that is most relevant to my own situation. With the attendees and speakers being from such a widely diverse background and experiences, I truly gained many unexpected insights and my way of thinking has most certainly moved beyond the limited frame of mind that I was locked into previously. I am very grateful for having been involved in the Leader Development Consultation event and to have the pleasure of meeting, conversing, worshiping, and growing together with the brothers and sisters from many different corners of the world. I would advise any ministry leader looking to break through current leadership difficulties and challenges to attend a Leader Development Consultation event to be renewed and refreshed in their approaches to leadership.
---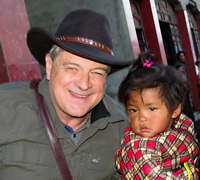 The Leader Development Consultation 2013 was exhilarating. The content of the presentations was terrific. The presenters were godly and humble, showing a clear, deep, practical spirit. The hosts and the emcee had a right blend of facilitating without controlling. The staff was professional and servant-hearted. The presentations were well organized and compatible, but not identical. The attendees were a wonderful international mix, while self-seekers and empire-builders were wonderfully absent!
---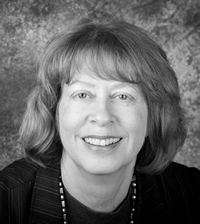 I have participated in three Leader Development Consultations both in the States and abroad. These gatherings are always top level with participants from many countries as well as from different leadership development sectors. You can see how God works as you share your own story and hear the stories of others. LeaderSource is committed to excellence and integrity in developing leaders. No one leaves without being challenged with concrete ways to develop leaders more holistically with an eye to the changing needs of the future. Opportunities to network abound. I highly recommend that you prioritize participating in the next Leader Development Consultation.
---
We used to hesitate to pass the baton to the next generation. But now we are relieved and recovered. Restoration leads to revival. Healthy leaders is our goal and intentionality leads us toward this goal.
---
This was my first exposure [to the Leader Development Consultation]. I was exposed to the great work that God is doing all across the world. I am so grateful to see many leaders. I am taking three things from this place:

Learning – we all evaluate ourselves based on the knowledge we have. But here I am seeing examples of life. They are humble and generous.
Passion – I saw passion in the prayer and fellowship. I come from a church that is very cool, where there is no passion. Last night, in the Iranian sharing, I couldn't stop my tears. They are serving with fire. I want to take this passion to our urban churches.
Creativity – it is not only for marketing but also for ministry, showing the life of Christ in many creative ways through video, music. There are many creative young people here and I have many, many friends.
---
No one had anything to prove. Everyone was in learning mode. In leadership, I have been unapproachable but God has now liberated me. I have received boldness and I can talk to different generations now. God has opened my spiritual eyes and showed me what He is doing across the world and in my life.
---
I now intend to shift my spontaneous training to intentional, purposeful training. I have already made next year's plan during the last few days of the Leader Development Consultation. I learned that I should give my life joyfully and willingly to others.
---
This event is absolutely not limited to those few days! It was only the sowing part of the whole thing! The closing of the conference is the true beginning of it. It is like yeast; it will catalyze and ferment, cause entire local churches, movements, and networks within the national and international kingdom of God to be renewed and transformed, to grow and develop; its life and influence is beyond fathom!
---
At the closing of the Leader Development Consultation, my co-workers and I have already started to discuss our next steps. The first step is about our leadership development. We will combine the existing online training courses with individual accompanying relationships, so as to consolidate the training result. Another step is about missions. We clarified our vision and made strategies for the next 10 years' time. We want to walk on solid ground in missions. The thing I especially liked about this Leader Development Consultation was that it contained specific and concrete strategies and contents, not merely big words.
---
I have attended many large events, but the Leader Development Consultation was nothing like any of them. The design was highly creative, extremely rich, and wonderfully customized to each church's and organization's needs, and it was deeply engaging. Amazing design! My team and I were greatly impacted by this Leader Development Consultation. It opened our eyes and transformed our thinking. The concept of the healthy leader and the great significance of building healthy leaders deeply penetrated our hearts and thinking! It was a huge breakthrough for us. We now acutely recognize the urgent need of being a healthy leadership team ourselves, and that our primary responsibility as leaders is to build the next generation of leaders! As soon as we returned home, we immediately began to take action! First, we taught the entire church network on the concept of spiritual health, healthy leaders and healthy churches. Then we began to learn the LeaderSource models and apply them in intentionally building healthy leaders!
---
I am totally thrilled at this Leader Development Consultation! Its overall design and the way it created opportunities for learning and interactions was simply beyond my expectation and completely satisfied me, especially the Engage Groups and regional opportunities. The Leader Development Consultation enabled me to connect and partner with some other churches and ministries, updated me on the latest development and trends of campus ministry, cross-cultural missions ministry, etc. I received some very useful and practical tools that will enable us to be much more effective; for example, tools like equipping missionaries, how to build disciples and leaders, and effective ways to learn different culture and language, etc. I am thrilled at what I received! Lodging was extremely convenient , meals were wonderfully designed for interaction and personal choice. Every arrangement made at the Leader Development Consultation was for the purpose of creating, enabling and facilitating connection, interaction and partnership among the participants. Speakers of all the various sessions are people of great spiritual depth and maturity, their teaching and sharing had very high quality, each had a focus of inner spiritual reality, and we just found such unity in the spirit. We also built very valuable friendships with many precious brothers and sisters from different parts of the world. It was truly a great honor and delight to have come to the Leader Development Consultation; we met you too late! Through the Leader Development Consultation, the vision of becoming a healthy leader , building the next generation of healthy leaders and succession of healthy life became deeply rooted in our hearts and minds. It has become a guiding principle for our ministry that we should never stray away from! Other leaders' rich and successful experience on how to develop the campus ministry became our great learning and pursuit, and personal and direction interaction with front-line missions fields greatly inspired and strengthened our faith! We greatly enjoyed and benefited from this rich, creative and high quality Leader Development Consultation and are very much looking forward to come and recommend others to the next one!
---
We hugely benefited from this Leader Development Consultation! Gained amazing insights and revelations on both nurturing and building leaders, and succession of life between different generations of leaders. This Leader Development Consultation opened my eyes to three major things of a leader: the life of the leader, the passion of the leader, and the creativity of the leader. Since returning from the Leader Development Consultation, we have begun actively discussing the need of equipping and building leaders, and deeply agreeing that in every ministry we do, we need to use the ministry as an avenue for building the life of the leaders in the way Jesus built His disciples. So we will take action in connecting with leaders we have come to know through the Leader Development Consultation, and participate in leader development ministry and cross-cultural missions work.